To say 2012 is a big year for Josh Hutcherson is a massive understatement. To add to everything else going on with our boy Josh, he was honored last night with CinemaCon's Award for Breakthrough Performer of the Year! Congrats Josh! Check out the photos from 2012 CinemaCon Awards held last night in Las Vegas, Nevada.
Gallery not found. Please check your settings.
You can also see a video of Josh in the press room talking Catching Fire, fame and more. And, of course, he's as charming as ever.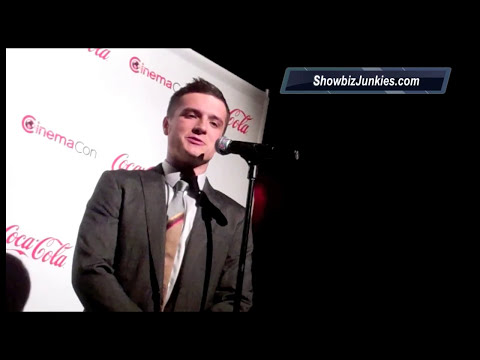 Photo source: Zimbio | Video Source: ShowbizJunkies