Here's the latest in news of our cast members projects. Isabelle Fuhrman (Clove) will be lending her voice to the animated film From Up on Poppy Hill.
According to ComingSoon.Net :
GKIDS, a distributor of award-winning animation for both adult andfamily  audiences, announced today the English-language voice cast for their upcoming release of Studio Ghibli's From Up on Poppy Hill. The March 2013 release will star Gillian Anderson, Sarah Bolger, Beau Bridges, Jamie Lee Curtis, Bruce Dern, Jeff Dunham, Isabelle Fuhrman, Christina Hendricks, Ron Howard, Chris Noth, Emily Osment, Aubrey Plaza, Charlie Saxton, Alex Wolff and Anton Yelchin.

From Up On Poppy Hill was the top-grossing Japanese film of 2011, earning over $56 million at the Japanese box office and winning the Japan Academy Prize forAnimation in 2012. The film was directed by Goro Miyazaki from a screenplay by Hayao Miyazaki, marking the first feature collaboration between father and son. The English-language version is being produced by Studio Ghibli with Kathleen Kennedy and Frank Marshall executive producing.

Set in Yokohama in 1963, the film centers on a high school  couple's innocent love and the secrets surrounding their births. The story takes place in a Japan that is picking itself up from the devastation of World War II and preparing to host the 1964 Olympics – and the mood is one of both optimism and conflict as the new generation struggles to embrace modernity and throw off the shackles of a troubled past. The film's rich color palette and painterly detail capture the beauty of Yokohama's harbor and its lush surrounding hillsides, while the 1960's pop soundtrack evokes nostalgia for an era of innocence and hope.
In other news from our Hunger Games tributes, Leven Rambin (Glimmer) talked with KidzWorld about her upcoming film Chasing Mavericks. Here's an excerpt :
Kidzworld: Favorite surfing movie?

Leven: Riding Giants (a 2004 documentary film directed and narrated by Stacy Peralta, a famous skater/surfer who helped define modern skateboarding. The movie traces the origins of surfing and specifically focuses on the art of big wave riding).

Kidzworld: Good choice. You play surfer Jay Moriarity's wife Kim. Jay died about ten years ago. I hear you did meet Kim. What is she like?  

Leven: I was really impressed with her. She has a really gracious strength. She's a tough chick. She's not that feminine at all and she'll tell you that right away but she has such a loving passionate nature. People flock to her energy, almost maternal and very caring about people and the earth.
Read the rest HERE
As we get closer to the release of Seven Psychopaths with Woody Harrelson, here's a new interview of Woody talking with HitFix about director Martin McDonagh and working with his Seven Psychopath co-stars :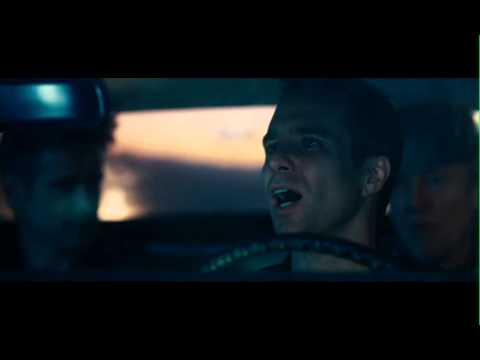 Last, Silver Linings Playbook with our girl Jennifer Lawrence will be opening the 2012 Mumbai Film Festival.
From the Hollywood Reporter :
NEW DELHI – Silver Linings Playbook, directed by David O. Russell, will open the 14th Mumbai Film Festival which runs Oct. 18-25. Playbook – which started generating awards buzz after it picked up the audience choice nod at Toronto – stars veteran Bollywood actor Anupam Kher alongwithBradley Cooper, Jennifer Lawrence and Robert DeNiro.

Adapted from the Matthew Quick novel of the same name,Playbook will see its Asian premiere at MFF with Kher presenting the film at the opening function.
Read more HERE