With the release of the Hunger Games on dvd / blu-ray coming up next month, EW is giving fans a preview with an exclusive peek at some of the behind the scenes extras.  Check it out!!
The video is not embeddable, so click HERE or the picture below to watch :
Take a break from speculating over Johanna and Finnick casting, and treat yourself to this exclusive trailer for the behind-the-scenes extras on The Hunger Games Blu-ray  and DVD, out August 18.

Listen to Josh Hutcherson talk about "powerful" Jennifer Lawrence, and get the inside scoop on the training the Tribute actors had to go through to make the arena fighting realistic.
UPDATE
Here's a youtube version  of the video via Bloody Disgusting :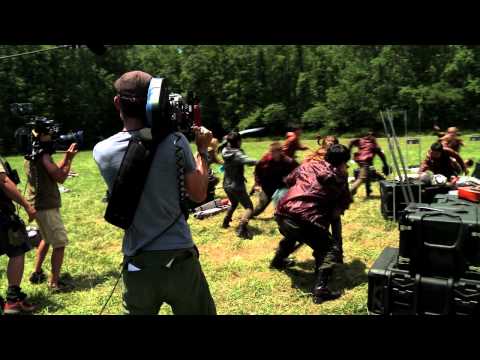 Source : EW 
Thanks to @HeyIt'sMDouv for the tip!